Many of us wouldn't be where we are today if it wasn't for our families. Our parents both brought us into the world and brought us up in the world. Have you ever taken a minute to think about all that your parents did for you? Parenting is a labour of love, but imagine all the things that our parents went through for our sakes' that would be unacceptable in a professional workplace environment. In a nuclear or "typical North American" family, a parent does a job that should take a team of twenty people, yet with only one partner—that is some severe understaffing. When we were infants, our parents had to spend hours changing our diapers and spoon-feeding us. They have to pay out of pocket for all of our living expenses such as food and clothing, and they still buy us birthday gifts. Parents of young children rarely get a lunch break for themselves, but they made a lunch for us every day. Our parents are on call 24/7 for 18 years straight!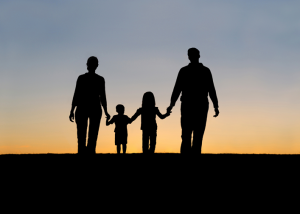 But even more than the obvious things, like giving us food, shelter and clothing, our parents did a lot for us that is more subtle. Our parents were our first teachers. They taught us everything from saying "please" and "thank you" to being honest to distinguishing right from wrong, fair from unfair. Our parents shaped the way we grew up and helped us become the people we are.
The importance of our parents cannot be overstated, so every once in a while let's take some time to appreciate our parents and let them know how thankful we are for everything they've done for us.